Online hypermarket Gebhardt
Gebhardt is a local hypermarket offering a wide range of products for everyone.
gebhardt.md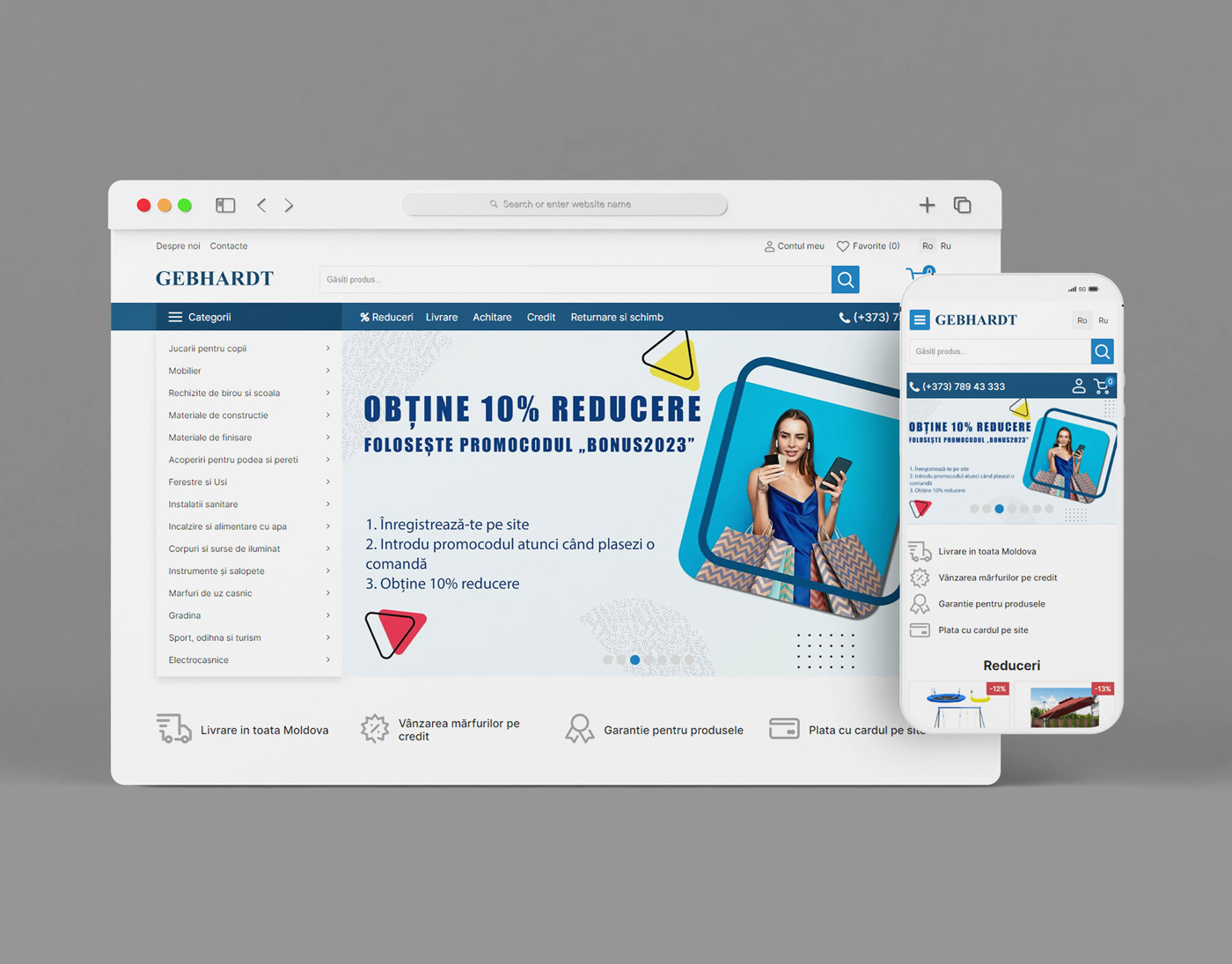 Gebhardt is a local hypermarket offering a wide range of products for everyone.
gebhardt.md
Creating an online store for Gebhardt posed an ambitious challenge for us: to develop a highly efficient and user-friendly web resource where customers can conveniently, quickly, and safely choose and order products from an extensive assortment. Our goal was to craft the ideal digital space that maximizes the ease of the shopping process, from the initial view to the completion of the order.

Product catalog
Our team developed a comprehensive and easily navigable product catalog. It provides customers with a clear overview of available products and allows easy switching between various categories.
Dynamic filtering
We introduced a dynamic filtering system, making the product search on the Gebhardt site not only fast but also intuitive. Using our custom filters, shoppers can effortlessly narrow down their search to find precisely what they are looking for.
Convenient cart with one-page checkout
We designed a shopping cart with a one-page checkout feature, significantly streamlining the ordering process. Buyers can swiftly move from product selection to purchasing and finalize the order on just one page.
Product view by manufacturers
To enhance the shopping experience, we developed a feature to view products by manufacturers. This allows users to quickly find products from their favorite brands.
Promotions and discounts
Recognizing the importance of offering affordable options to shoppers, we created a dedicated section listing all current products on promotions and discounts. This enables users to effortlessly spot and capitalize on beneficial offers, making their shopping even more enjoyable.
Diversity and adaptability
Within the project, we considered the variety of pages and their adaptability. Flawless site performance on any device and screen ensures a pleasant and convenient user experience, regardless of where and how a shopper accesses the site.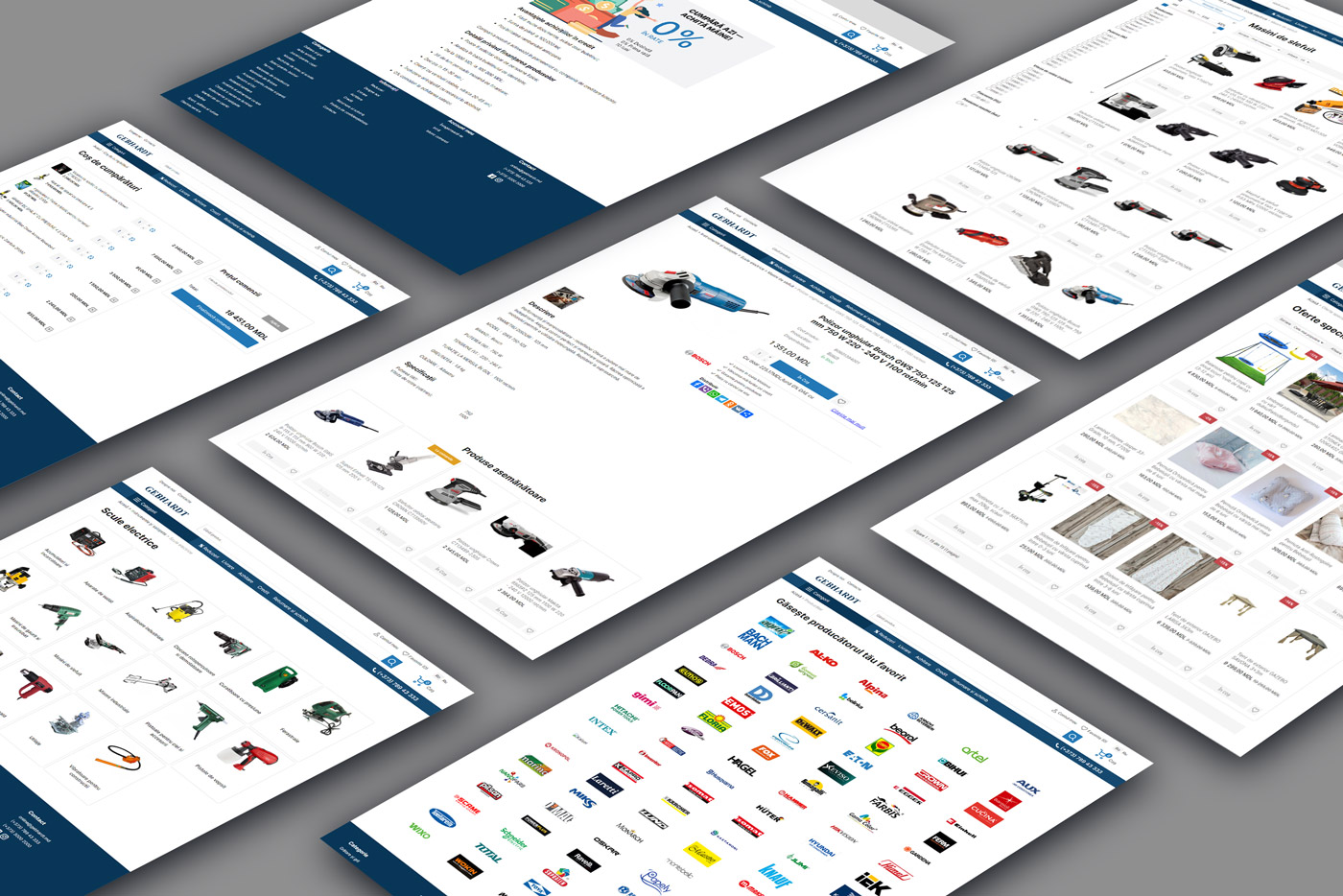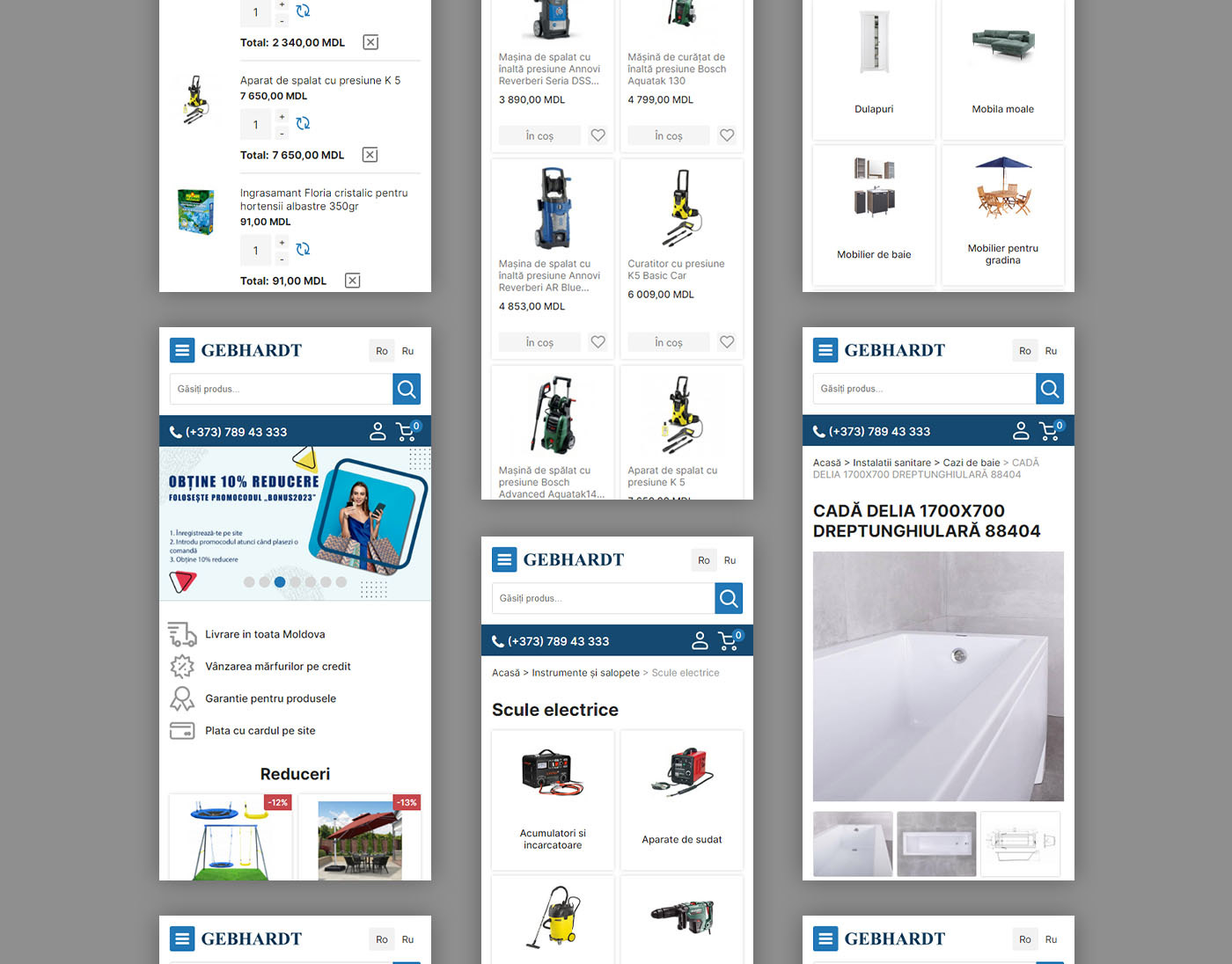 Automatic product synchronization
To enhance the internal operations of the store, an automatic product synchronization feature with the warehouse software was implemented, eliminating the need for manual oversight of price changes and product availability. This ensures up-to-date data on the website.